Rugby
Davydov earns DHL Impact Player in Sydney
Russia's German Davydov was named the fourth DHL Impact Player of the HSBC World Rugby Sevens Series 2016-17 after a string of solid performances over the weekend in Sydney.
The 22-year-old made 13 tackles, 7 breaks, 33 carries and 4 offloads during his side's campaign, which ended with them beating France 26-0 to win the Challenge Trophy. Davydov also scored five tries in Sydney and moved into seventh in the overall DHL Performance Tracker standings going to the next round of the series in Las Vegas. He's in second place overall in carries with 78.
33 carries! The man was possessed!

Rob Vickerman, former England Rugby 7s Captain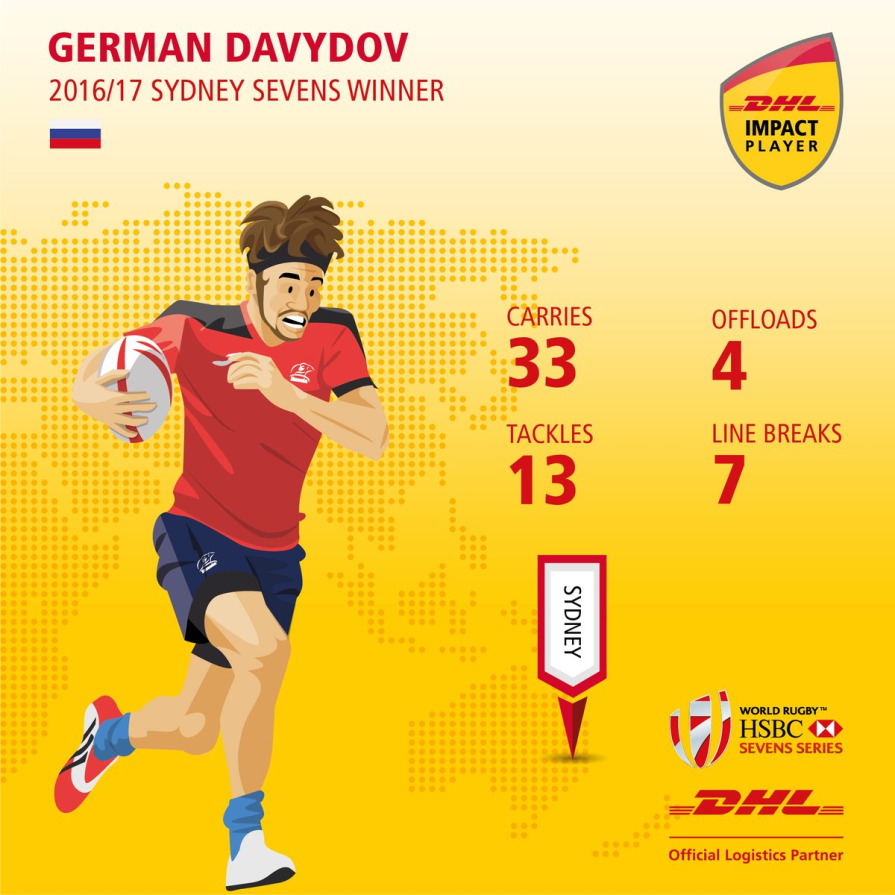 France's Jeremy Aicardi finished second on the DHL Performance Tracker in Sydney, 12 points behind Davydov, while Australia's Henry Hutchison and Wales' Morgan Williams were joint third with 43 points.
Series Standings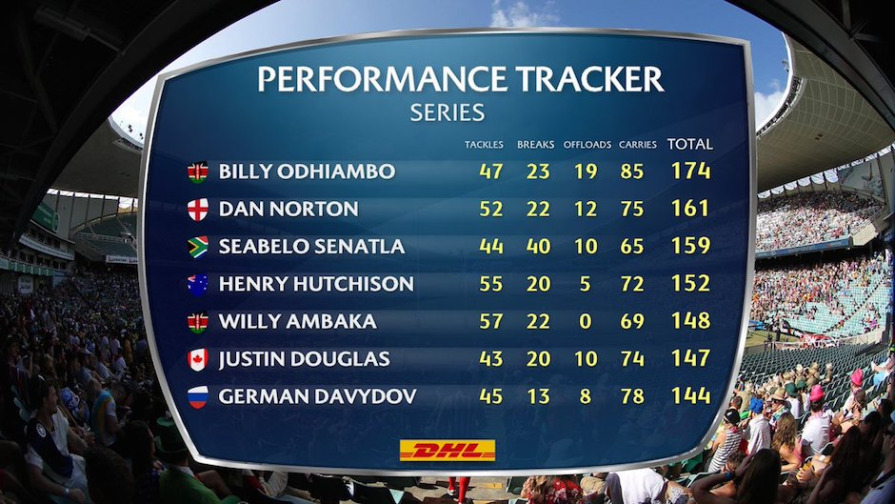 In the overall standings, Kenya's Billy Odhiambo is out in front with a total of 174 points, made up of 47 tackles, 23 breaks, 19 offloads and 85 carries. England's Dan Norton sits in second place overall with 161 points, including 52 tackles, 22 breaks, 12 offloads and 75 carries.
It's important to recognized the incredible growth of Russian Rugby.

Rob Vickerman, former England Rugby 7s Captain
South Africa owns Sydney
South Africa dominated the HSBC Sydney Sevens, claiming their third tournament win of the 2016-17Series after beating England 29-14.
The Blitzboks, competing in their fifth consecutive final on the world series, beat rivals England in what was a repeat of the Cape Town final last December to cement their position at the top of the world series standings.
Their three wins from four is the best series start for a side since New Zealand in 2008, who won five tournaments in a row.

Follow the #DHLImpactPlayer live here, on TV or DHL Rugby Facebook & Twitter.
Learn more about the DHL 2016-17 Impact Player Award