MotoGP
When
MotoGP

logistics become a race
Key Takeaways
Busy time in the MotoGP season: Three races in 15 days
Races in Japan, Australia and Malaysia: Huge program for MotoGP circus
DHL as Official Logistics Partner organizes transport, covering more than 35,000 kilometers
MotoGP usually travels from track to track in a two-week cycle. Everyone in the paddock feels happy with that. After Sunday's race, the hospitality, pit equipment and motorcycles can be dealt with calmly and loaded onto the teams' trucks, which head off to the next paddock nine or ten days later, depending on the venue.
However, all that changes dramatically as soon as MotoGP leaves its home continent of Europe and travels to America, Asia or Australia. The team trucks then take a break, and the entire MotoGP circus switches to air freight. The outfits that contest the three classes, MotoGP, Moto2 and Moto3 pack their equipment into 800 transport boxes which DHL as Official Logistics Partner load onto 40 trucks and then deliver to four Boeing 747 Jumbo jets.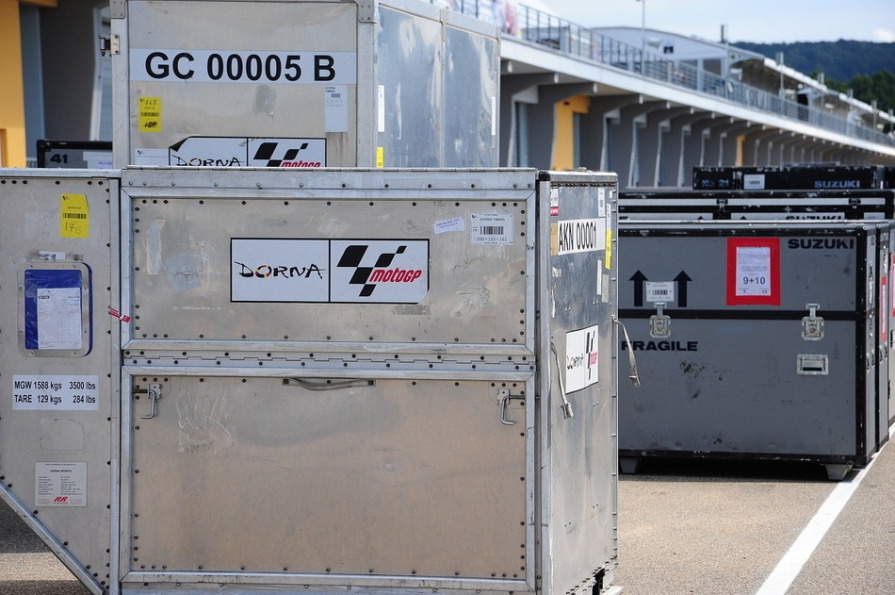 This is definitely a mammoth task, which is, however, further complicated for the overseas races in Japan, Malaysia and Australia as compared with those in Qatar, the USA and Argentina, because, not only does MotoGP leave Europe, it also breaks with the two-week cycle. Three races are staged on three consecutive weekends in order to avoid a long stay away from home for all those who work in the paddock.
Erection and dismantling in record time
That's the right approach, to get everything done quickly, but it also means that you have to shake off the inevitable jet lag as soon as possible in order to get back on form. "For me, the jet lag is terrible. I can't handle it," says superstar Valentino Rossi, setting out the stresses and strains which also affect riders, mechanics and DHL's logistics staff as well. After all, a MotoGP race weekend can only happen if the teams' and the promoter's, Dorna's, equipment arrives in one piece and on time at the next track.
In fact, there are less than five days between the race and the next practice session in the case of back-to-back fixtures, and set-up and dismantling, plus work on the motorcycles have to be done during this time. That often leaves only one-and-a-half days for the actual shipping itself, and distances of up to 8,000 kilometers have to be covered in one go. The entire Asia-Australia trip in the four Boeing 747s takes up over 35,000 air kilometers, including MotoGP's start from Spain and return there.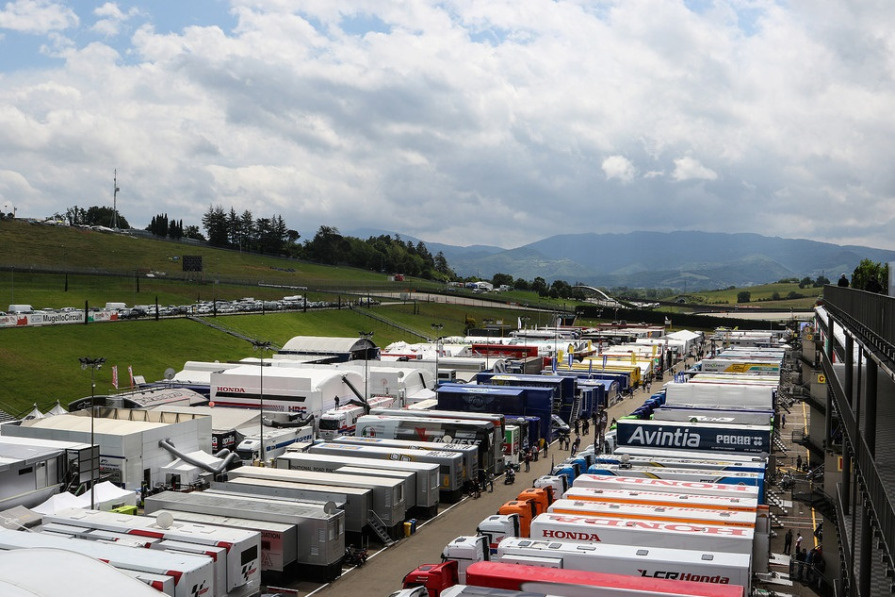 MotoGP expands into Thailand
These figures will increase quite considerably in 2018 when MotoGP expands into the region of south-east Asia. Thailand is a new destination on the grand prix calendar and will make up the first of the four overseas races in the fall of next year. There will then be a two-week break, after which Japan, Australia and Malaysia will follow on back-to-back as usual.
The planes and trucks will have some very expensive gear on board. Everything will be there from really tiny electronics components to TV equipment and a complete BMW X5M safety car. The biggest ticket items are, of course, the MotoGP prototypes with an estimated unit price of around 2.5 million US dollars. Shipping must therefore be both quick and secure. This is where DHL comes in, using all the experience gained from more than 30 years in the field of motorsport logistics.