Rugby
Unstoppable Ostroushko wins DHL Impact Player Award in Hong Kong
Unstoppable. Devastating. Impactful. Russia's Vladimir Ostroushko made an inhuman impact at his first tournament on the HSBC World Rugby Sevens Series. The dynamic winger dominated the DHL Performance tracker from start to finish – a feat that not even the game's star players can boast of. What makes Ostroushko's stats even more incredible is that he did it in just five games to help Russia notch up their second Impact Player award of the series (German Davydov won in Sydney).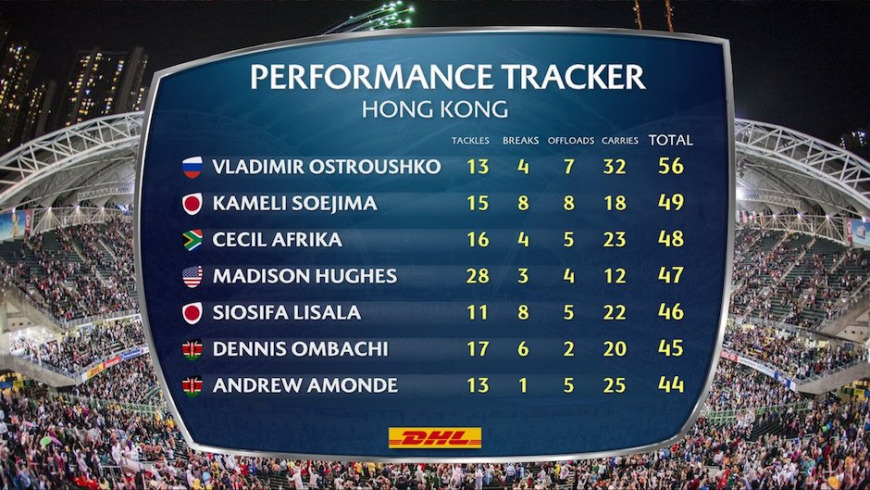 The 30-year-old's carries stat of 32 was seven more than any other player in the top seven (Kenya captain Andrew Amonde had 25) and was a significant contributor to his overall total of 56. Ostroushko also made 13 tackles, 4 breaks and 7 offloads over the weekend.
If they could create six replicas of him, they would have the best Sevens team in the world.

Rob Vickerman, former England Rugby 7s Captain
Rob Vickerman, former England Rugby 7s Captain and DHL Ambassador, predicted Ostoushko's impactful return: "Vladimir Ostroushko is back and expect that man to take [Russia] forward," he said in a video message on Twitter before the tournament. "He is an absolute monster. He refuses to ever get tackled – and with that he is one of the leading carriers on the circuit. He's back and expect him to feature highly on carries."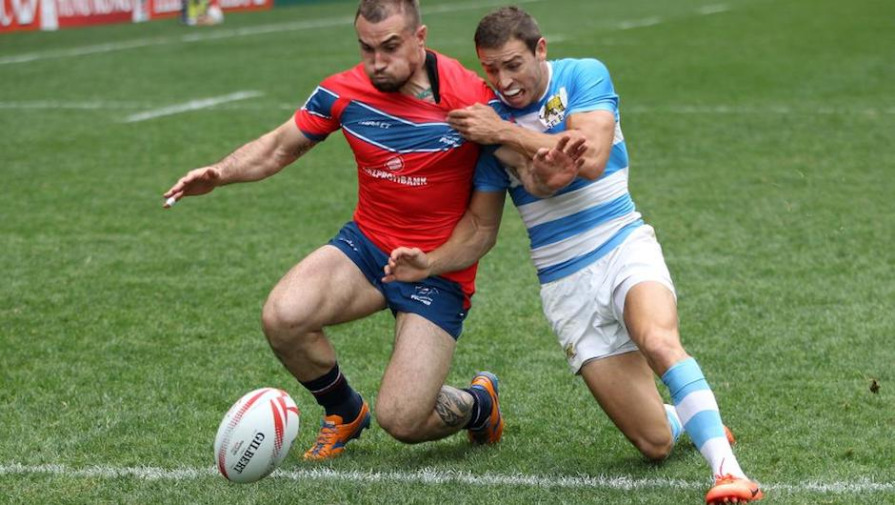 Japan's Kameli Soejima took second place, with his offload and breaks count of eight apiece putting him atop of those two categories. On his 50th tournament appearance, South Africa's Cecil Afrika also showed his class in defense and attack, making 16 tackles and 23 carries, respectively.
Elsewhere statistically in the top seven from Hong Kong, one stat that really stood out was the tackle count of USA captain Madison Hughes. Despite being more renowned as a playmaker, Hughes made an astonishing 28 tackles in a supreme defensive display, making up most his 47 points and putting him fourth overall.
In the overall DHL Performance Tracker for the series, England's Dan Norton remains in first place after putting up some decent numbers in Hong Kong where he became the all-time top try scorer in World Series history.
Fiji blows out South Africa
Fiji beat South Africa 22-0 at the Cathay Pacific / HSBC Hong Kong Sevens to claim their first tournament victory of the season.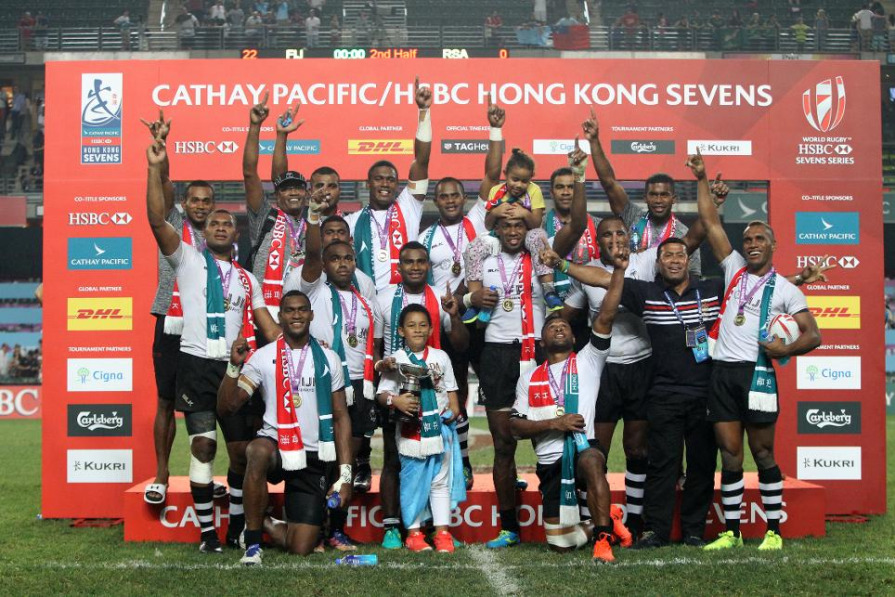 The Olympic Champions, unbeaten all weekend, scored four tries in the final as a weekend of pulsating rugby came to a thrilling end on Sunday. The result means Fiji jump to second place in the rankings ahead of England while the Blitzboks remain on top with three tournaments left this season.
I knew they could do it - it was just a matter of time before we could get it done.

Fijian coach Gareth Baber
Fijian coach Gareth Baber admitted his team were happy to finally get a tournament win under their belts: "With the quality of players we have here I'm very aware that we should be winning Cups. I'm also aware that Ben (Ryan - former coach) did a great job and that we needed to keep the pressure on South Africa at the top of the table. I knew they could do it - it was just a matter of time before we could get it done."
The HSBC World Rugby Sevens Series now swings down to Singapore for Round 8 – the 2017 Singapore Sevens on April 15-16.
Follow the #DHLImpactPlayer live here, on TV or the DHL Rugby Facebook & Twitter channels.
Learn more about the DHL 2016-17 Impact Player Award