Rugby
Omnipresent Siosifa Lisala takes Paris DHL Impact Player Award
Strong tackling and ball carries at the HSBC World Rugby Sevens Series tournament in Paris were the key to Siosifa Lisala's top-notch performance that put him on top when the final statistics were tallied. In fact, his carries (23) made up nearly half of his total points tally of 51. He rounded out his stats with 16 tackles, seven breaks, and five offloads.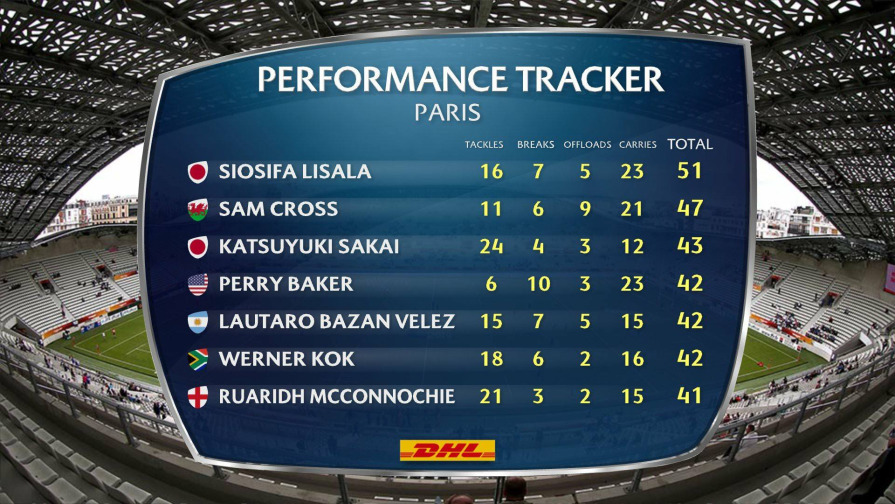 "He was always there, or thereabouts," said Rob Vickerman, former England Rugby 7s Captain and DHL Ambassador, of Lisala's remarkable coverage on the pitch. "When he had the ball, he did things with it. He was solid in defense, he created opportunities, and he was always present for that Japanese team."
While Japan remained in the Challengers Bracket, they tied for their second-best result of the year. Lisala's top honors as the DHL Impact Player were also supplemented by a great day from his teammate, Katsuyuki Sakai, who finished third in the rankings and tallied the most tackles of any player in Paris with 24.
South Africa clinches title
In Paris, the South African Sevens team won a tense battle with Scotland in the final, with a final score of 15-5. But even prior to that match, the Blitzboks had guaranteed enough points to win the overall HSBC World Rugby Sevens Series title a week ahead of the final tournament in London.
The title is South Africa's first since 2009, and they did it by appearing in eight of the nine finals so far.
"Every time we put our jerseys on our backs we play for South Africa, for our family and our people back home that support us. It's special for us. We want to say thanks to them for supporting us all year."

South Africa coach Neil Powell
DHL Impact Player title up for grabs
While the team trophy has already been determined, it's going to come down to the final stop of the series to determine who wins the overall DHL Impact Player Award. Wales' Sam Cross is in a strong position heading into the London tournament after finishing second in the rankings in Paris.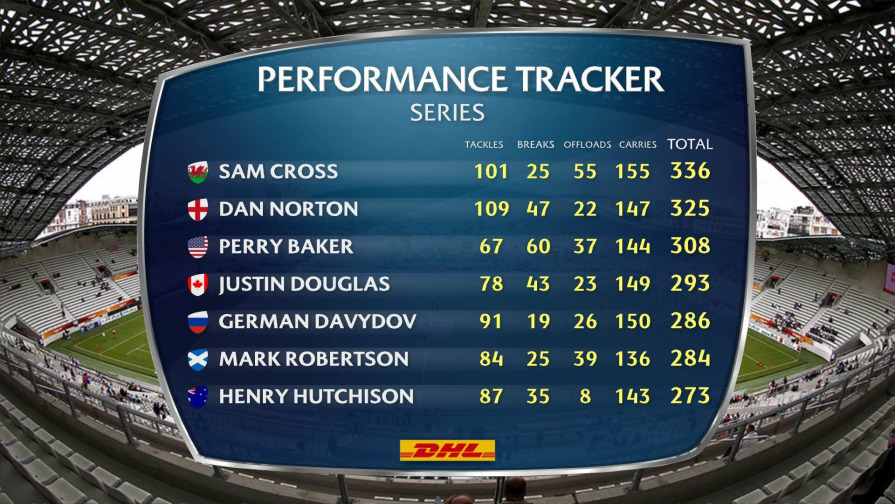 Cross's closest competition is from England's Dan Norton, who will have his work cut out for him to close the gap but will have the advantage of playing in front of a home crowd at the tournament in London.
The HSBC World Rugby Sevens Series wraps up in London on May 20 & 21, where South Africa will be crowned champion, and we'll finally learn who takes the series DHL Impact Player Award.
Follow the #DHLImpactPlayer live here, on TV or the DHL Rugby Facebook & Twitter channels.
Learn more about the DHL 2016-17 Impact Player Award.